University Of

Florida Limo
Book a reliable and affordable car service in Florida.transportation from UF to Orlando airport and back
The most reliable and affordable transportation to and from University of Florida
Book a reliable and affordable car service in Florida.transportation from UF to Orlando airport and back
The most reliable and affordable transportation to and from University of Florida
PROFESSIONAL AND PERSONALIZED
CHAUFFEUR SERVICE
The University of Florida is one of the most prestigious public schools in the US, and whether you are a student or a professor, you would like to arrive there in style. That is why we are presenting an outstanding transportation service available to you at any moment. Get in touch with us as soon as possible, and find out why we are one of the leading companies in the area, loved by so many customers who use our services all the time.
PROFESSIONAL AND DEDICATED TEAM
The quality of our vehicles can only be matched by the quality of our staff, especially of our experienced drivers. All of our drivers are professionally trained, have excellent knowledge of the entire state and will provide you with the best and quickest University of Florida car service. They will stay focused and dedicated to their assignment from the moment they pick you up, up until they drop you off, and will ensure that you are as safe and secure as you can be at any moment of your ride. Your personal chauffeur will offer a highly professional service that will get you where you're going with ease and comfort. We provide punctual and comfortable Orlando airport transportation to UF with option for dedicated account that gives discounts and special rates in case you often travel from and to UF.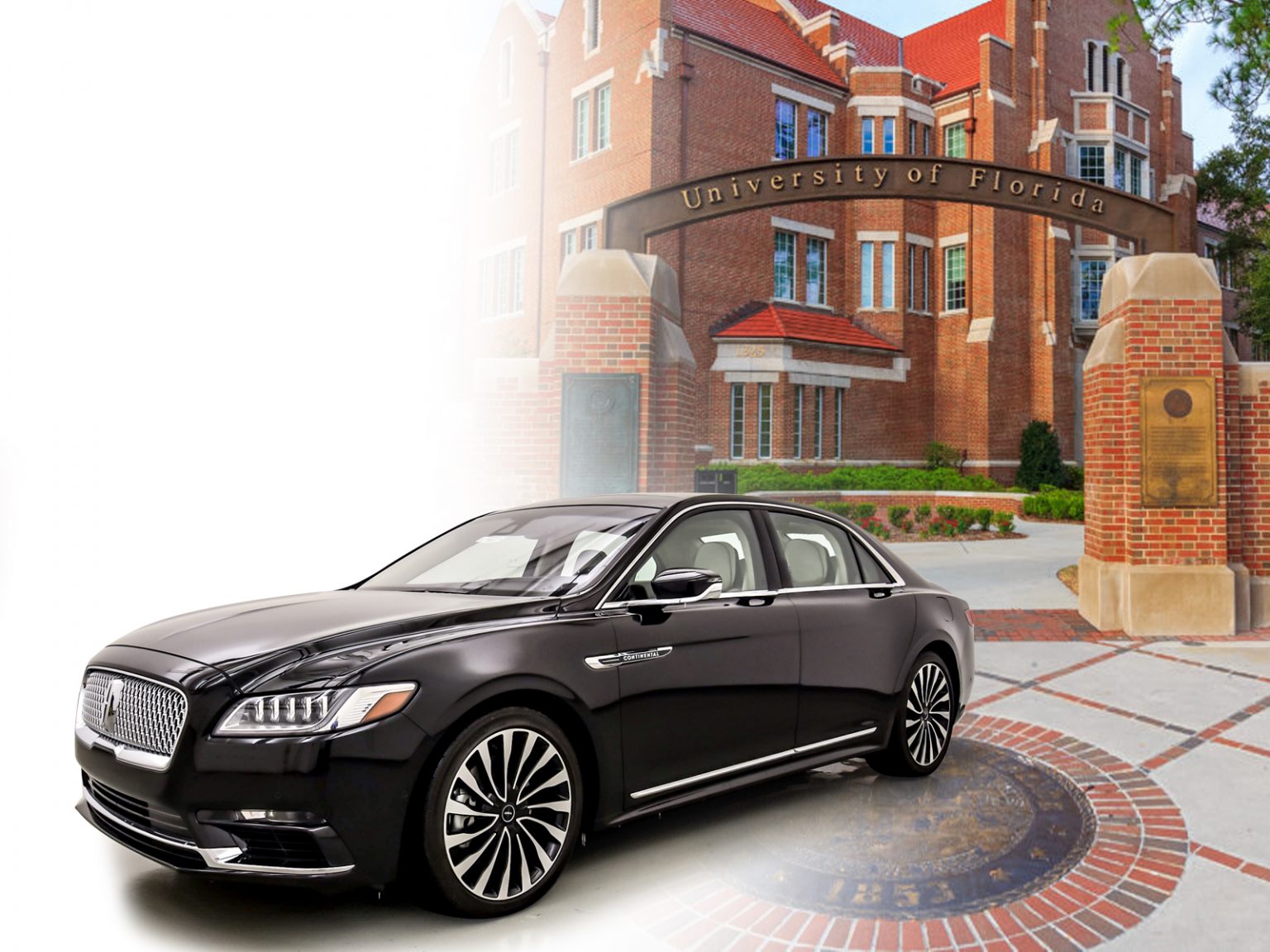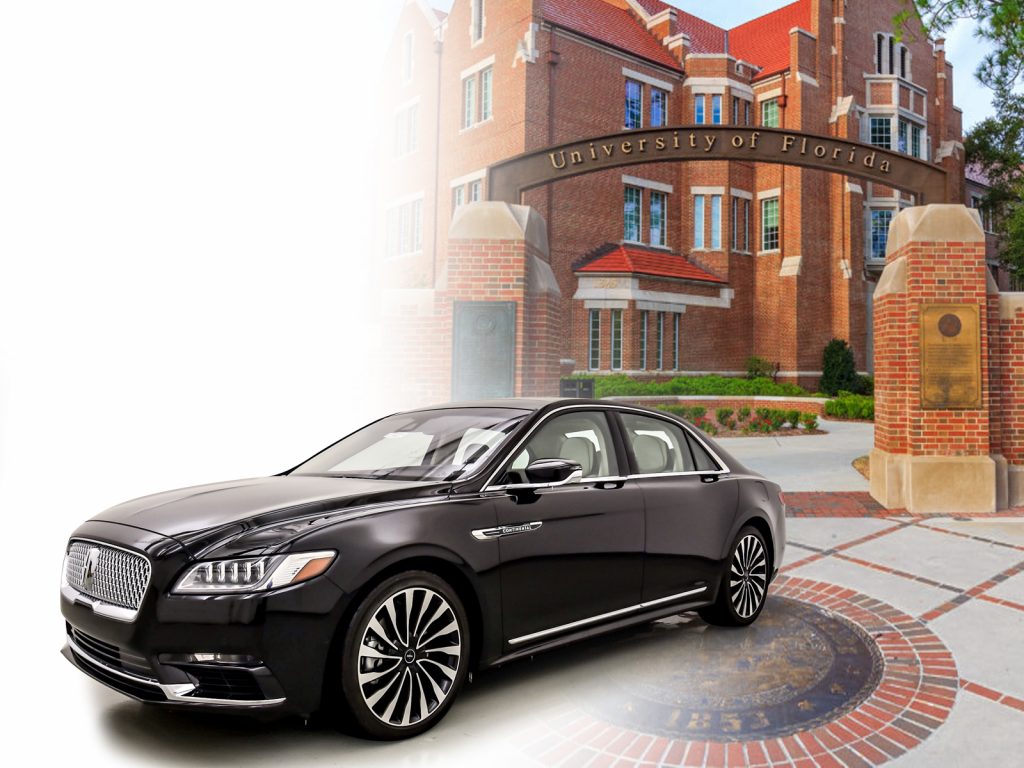 UF TRANSPORTATION
SERVICES AT THEIR BEST
First Florida Limo provides the most reliable and affordable transportation to and from University of Florida in the entire state of Florida. From professional MCO Orlando airport tranportation to UF to local Gainesville limo and car services. We are a leader in ground transportation services in the state of Florida, and for a reason. Our vehicles are clean and modern, our staff is dedicated and professional, and our business model is transparent and customer friendly. Book a comfortable vehicle for yourself and enjoy a luxurious and pleasant ride. Just tell us what kind of service you desire and we will take care of the rest. First Florida Limo is your partner for a classy and stylish journey.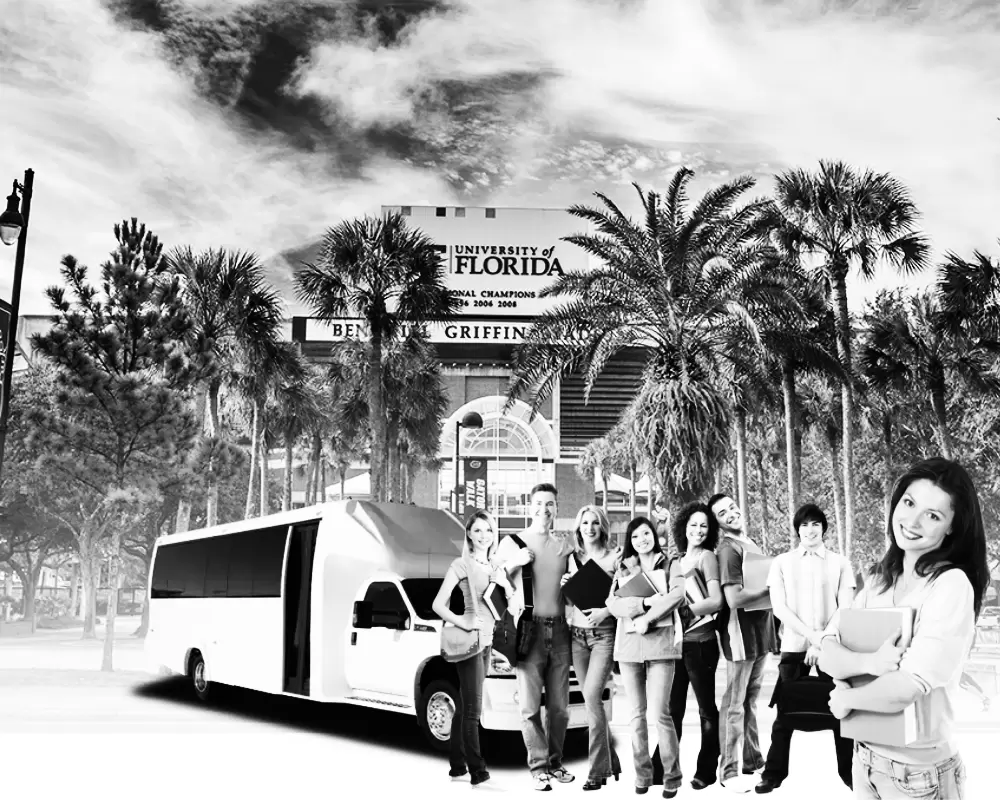 EXCELLENTLY
MAINTAINED VEHICLES
Our beautiful and elegant sedans are an excellent transportation choice and can fit a travel group of up to 3 passengers. If you are traveling with a slightly larger group of people and require a more robust and spacious vehicle, we have also made available a large choice of SUV's and limos. They are equipped with all of the necessary features and are perfectly adept in accommodating a group of up to 10 people. All of our vehicles are kept at a very high level, in order to ensure our clients maximum safety and satisfaction.
CONSTANT CUSTOMER
SUPPORT
No matter what your UF transportation service needs are, we offer the most competitive prices on the market. They will stay fixed from the moment you book our service, and there will be no surges in pricing or any hidden costs or fees. Call the First Florida Limo customer support for a free price quote of our University of Florida car service, or contact us via email to reserve your own personalized service. We are always available for your transportation from UF to Orlando airport, your First Florida Limo.