DO YOU NEED A RIDE

TO YOUR DOCTOR'S APPOINTMENT ?
Reliable and comfortable transportation for medical appointments
Your personal chauffeur for any medical needs you have
Premium medical appointments transportation and non emergency medical limousine transportation across Florida
Whenever you or your loved ones have to go to the doctor's appointment, don't hesitate to get in touch with us and allow us to take care of your transportation. 
RIDE TO DOCTOR'S APPOINTMENT
MADE EASY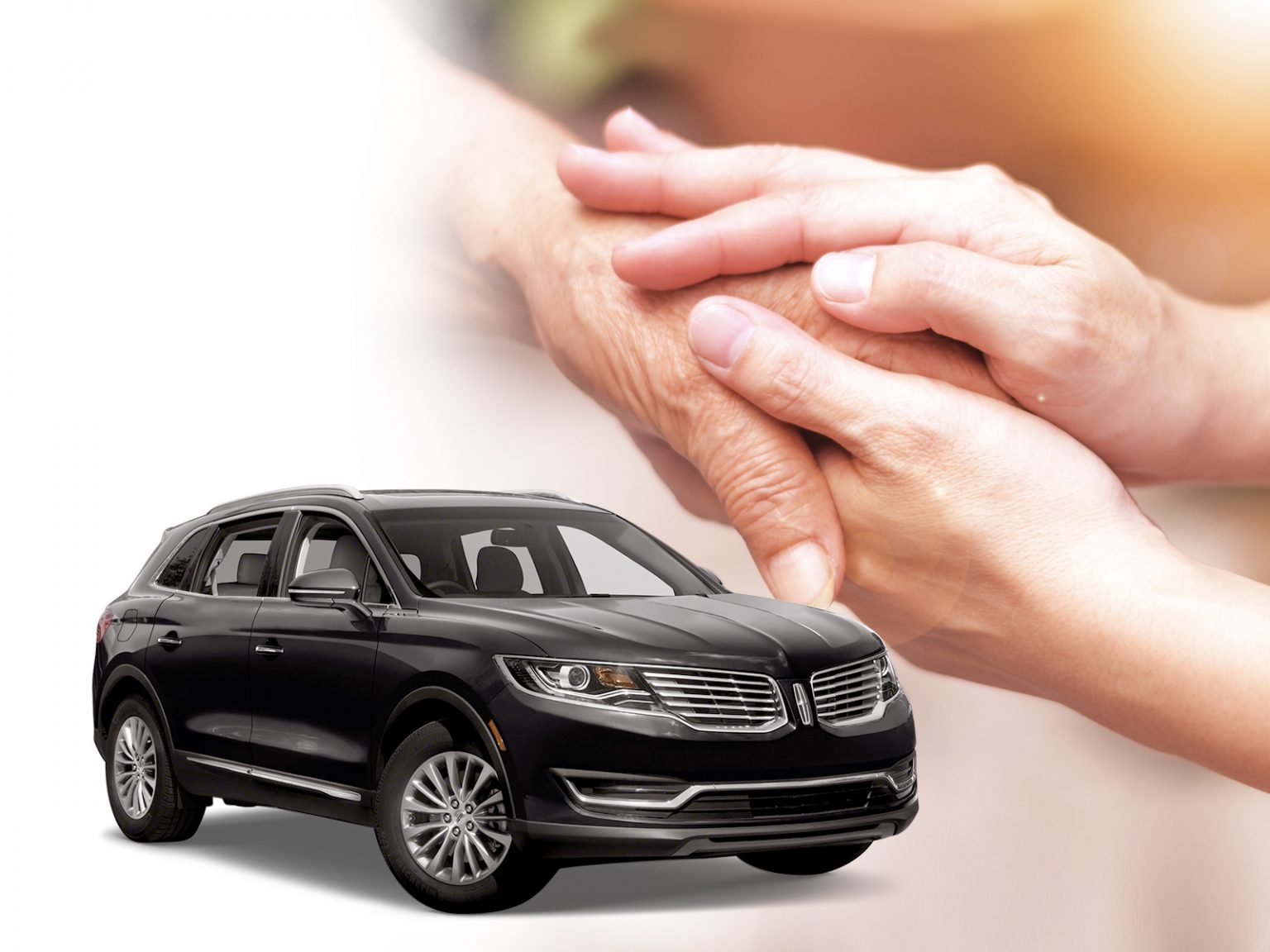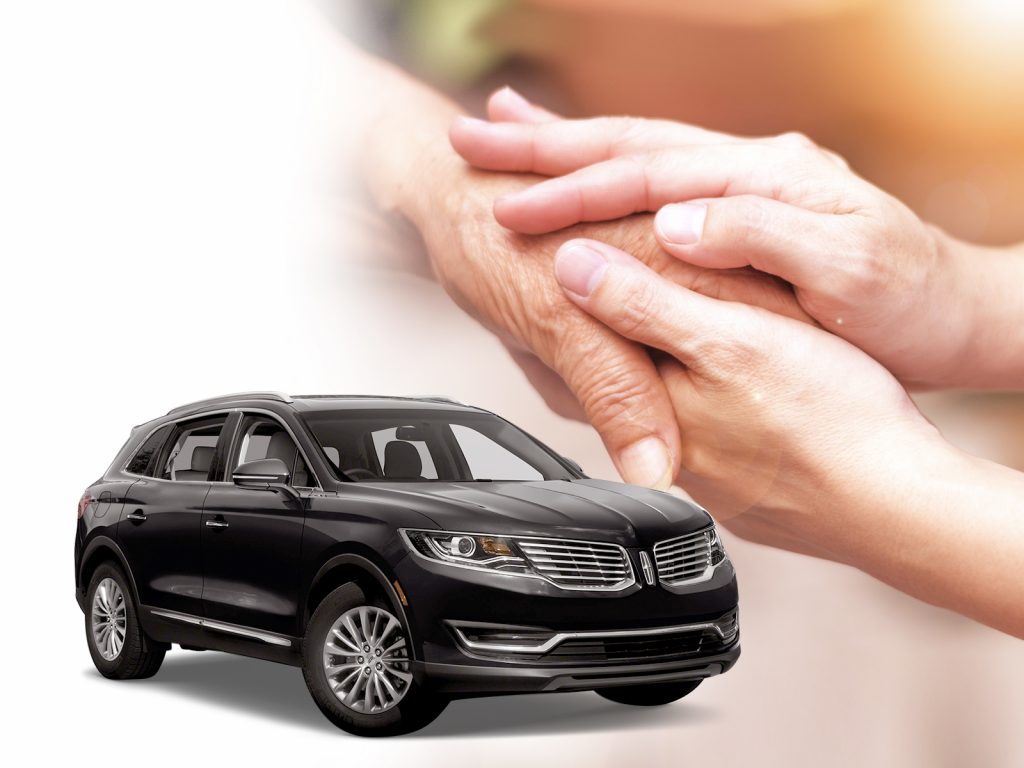 Accommodating Ride To and
In case you or your loved one has a scheduled appointment at the doctor's office and you are looking for medical transportation, we are at your service. You can be sure that we will be there for you whenever you need us to provide you with a comfortable and safe ride.
With years of experience, our drivers are well-trained and fully licensed to conduct non-emergency medical rides. We pay strong attention that each of our clients receives the highest level of respect and compassion they deserve. Our entire team will consider all your special requests, and make sure that the vehicle you book perfectly suits your needs.
Whether you are making a reservation for a scheduled check-up or regular health treatment, we will be there for you. It doesn't matter if it's a swift ride across Gainesville, a trip to another city, or a state-to-state ride from Florida to Georgia, Massachusetts, New York, and others, you will reach your doctor's office on time and get back home safely when it's finished.
SPACIOUS AND
COMFORTABLE VEHICLES
You can accompany your friend or family member in one of our cars and be sure that both of you will have enough space and privacy to relax during the ride. Our SUVs will endure any weather condition, and if it's necessary they can accommodate smaller groups. On the other hand, our compact sedans will help you reach the doctor's office through busy streets in no time. Besides that, if you need more space, there are also our spacious vans.
The vehicles we use for medical transportation are equipped to meet passengers' needs. Each car includes amenities like comfortable seats, tinted windows, and air-conditioners that will make the ride as pleasant as possible for you.
No matter which type of limousine you choose, you can be sure that we regularly maintain and systematically clean every vehicle from our fleet. We pay attention to every detail and give our best to make your medical appointments pass stress-free.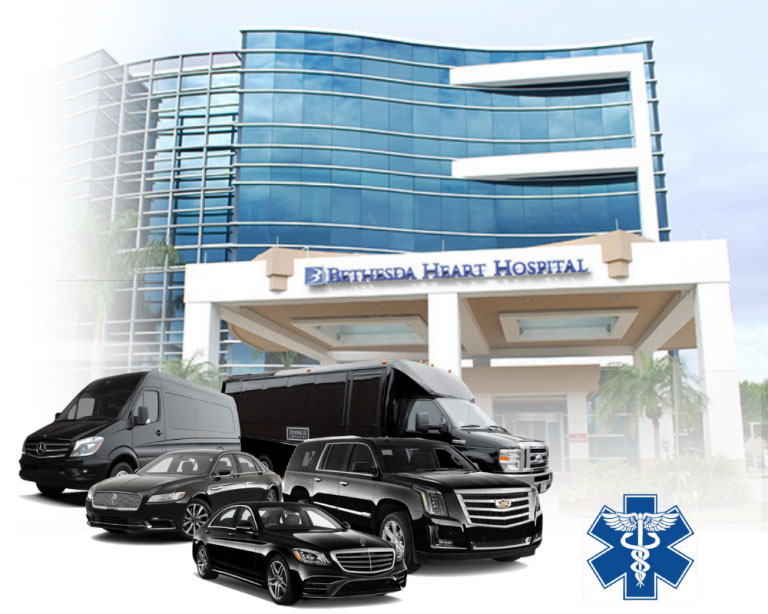 CONSIDERATE AND
HELPFUL STAFF
In case you are unable to drive your loved one to the doctor's office, you can completely rely on our friendly drivers. They will show up at your address on time, help you, your family member, or a close friend to settle into a car comfortably, and provide you with a smooth ride to the doctor's office. Our chauffeurs will select the best possible routes to your final destination and maintain constant communication with our operators to ensure everything goes according to plan.
Besides them, thanks to our hard-working agents, you and your loved ones will never miss a medical appointment. They are at your disposal for any question or special request you may have. Our entire team assembles devoted professionals that approach every client with understanding and respect.
BOOK PRIVATE LIMOUSINE
TO TAKE YOU TO YOUR MEDICAL APPOINTMENT
Rest assured that your dearest ones with us will be in safe hands. We will take good care of a significant other, child, parent, and grandparent on the road to the doctor's office and make sure they travel back home at the utmost comfort. Our team will go above and beyond to meet their health needs. The driver will pick them up from any location in the city, or even airports like MCO, JAX, TPA, and others and provide them with a timely ride.
To ensure our services are available on the day of the appointment, you should book a ride at least a week up-front. You can do so by sending us a quote, dialing our phone number, or sending us an email. No matter if it's a weekend or a holiday, do not hesitate to contact us at any time. We are available 24/7 and ready to provide you with a high-quality transportation service.