Busch Gardens Christmas Town-The Brightest Holiday Event in Tampa
With Christmas just around the corner, everyone is getting very enthusiastic and they cannot wait for the jolly season to begin. Busch Gardens Christmas Town is for sure one of the most beautiful places you can visit during holidays, no matter if you are a Tampa resident, or you are just visiting the area. This place leaves no one indifferent, and we say with a great deal of confidence that everyone should visit this magical place at least once.
Christmas Town has arrived early this year, and it is already open for visitors. So, why not surprise your loved ones and take them there? Celebrate your favorite holiday under the millions of twinkling lights, and end this year on a good note. This place will be open until January 2nd, so hurry up and buy your tickets on time. 
Christmas time is always fun, so why not spend it at a very special place such as Busch Gardens Christmas Town. This place is considered to be one of the most spectacular theme parks, where over 10 million lights shine bright every night.
While visiting this stunning place, you can enjoy special holiday rides, watch Christmas-themed shows, and of course, taste some food and drink inspired by the holiday season. Surely we mustn't fail to mention something we all care about from the bottoms of our hearts. Christmas music! You will be able to enjoy some well-known carols while walking around the Christmas town.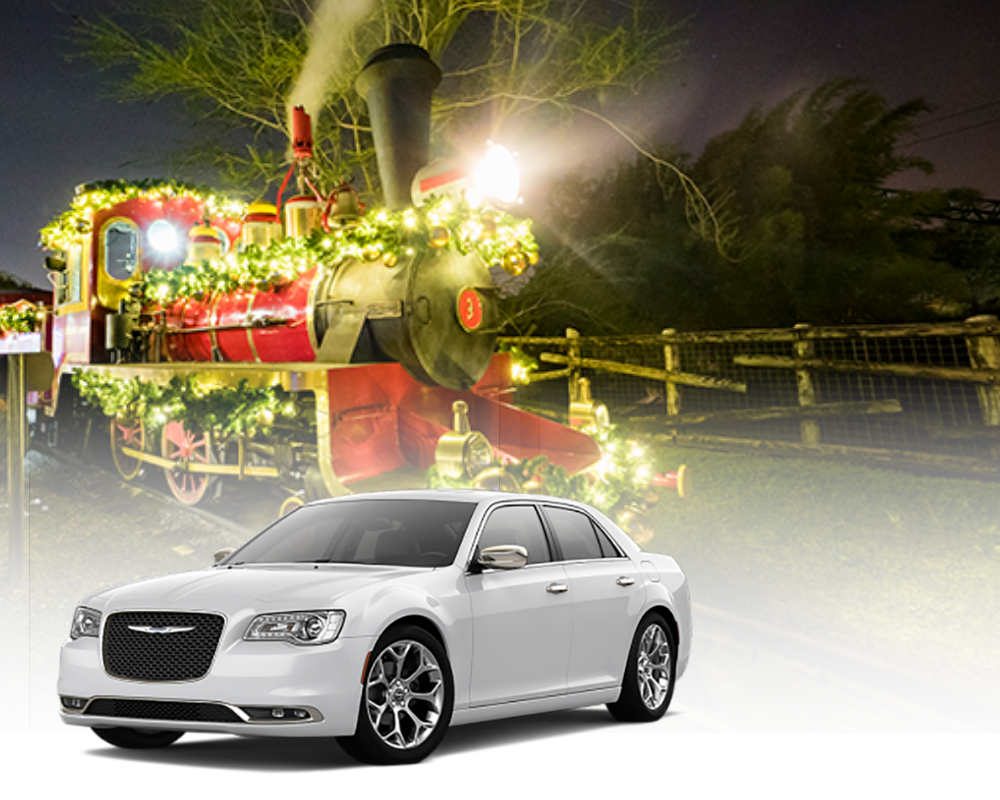 Ho Ho Ho, Merry
Christmas!
In case you or your kids are on a hunt for Santa Claus, this is just a place for you. Make sure to visit the amazing Santa's house and maybe, you never know, you can have a glimpse of everyone's favorite red-suited man. Also, you can visit Rudolph's Winter Wonderland that is located in Pantopia, and where the most famous reindeer in the world is waiting for you.
After that, you can take a seat at Holly Jolly Express, the most popular train in the area. Take a ride through Busch Gardens Christmas Town and create memories you will remember forever. Finally, you must experience one of the roller coaster rides, and see this holiday fairytale from a different perspective.

Enjoy your trip with First Florida Limo
When you get tired of walking and riding on numerous rides, you can relax and attend some of the special holiday's shows. This year's selection of shows is amazing, so make sure to find time and watch Holiday in the Sky fireworks show, Storytime with Mrs. Claus, Three Kings Journey, or Elmo's Christmas Wish. But the one that we have to give a special shout-out to is the show called Christmas on Ice. It has been taking place in the Busch Garden Christmas Town for years, and it never fails to impress.
If you want to find some one-of-a-kind holiday decorations, rest assured that Busch Gardens Town has so many to offer. There are various places where you can shop within the park, and in all of them, you will find some great Christmas items you can take home.
Don't forget to try some Christmas Special drinks such as Mistletoe Margarita. the Apple Brandy Hot Toddy, or Christmas Town Hot Chocolate. These drinks will keep you warm while you are exploring this award-winning holiday event.
Busch Gardens Christmas Town is even open during Christmas Eve and Christmas Day, so if you don't have any other plans, you can spend these important days at this festive event.
Whether you are coming to Busch Gardens Christmas Town from Tampa or you are a tourist who wants to visit this place straight from the airport, it is very important to have reliable car service by your side. This is how you will arrive at your destination safe and sound, without having to worry about finding a parking place and navigating the busy streets of Tampa.
That is why we recommend turning to First Florida Limo because it provides nothing less than an impeccable riding experience. Book our service as soon as possible, and give us all information about your trip. One of our experienced drivers will wait for you at the agreed place and drive you to the most beautiful Christmas event in Tampa. And in case you decide to explore more of Tampa Bay, like Anna Maria Island, you can always book our Anna Maria Island car service.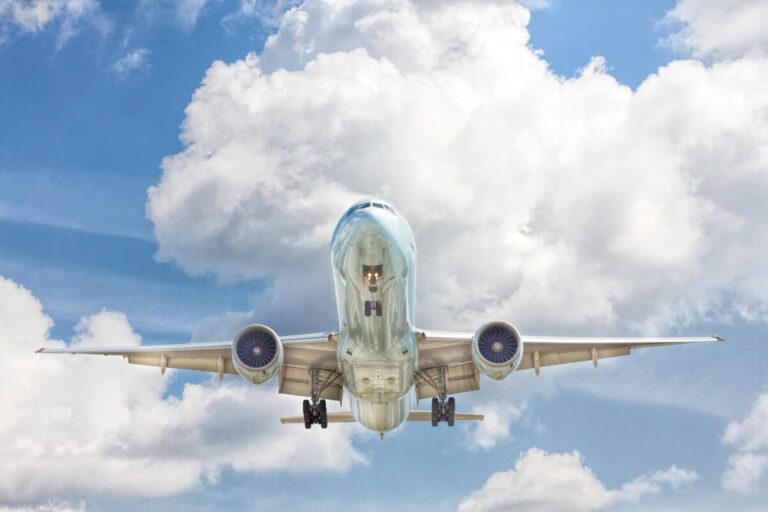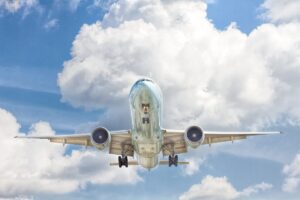 PALM BEACH INTERNATIONAL AIRPORT TRAVEL TIPS Just 3.5 miles west of Palm Beach, FL is located one of the best
Read More »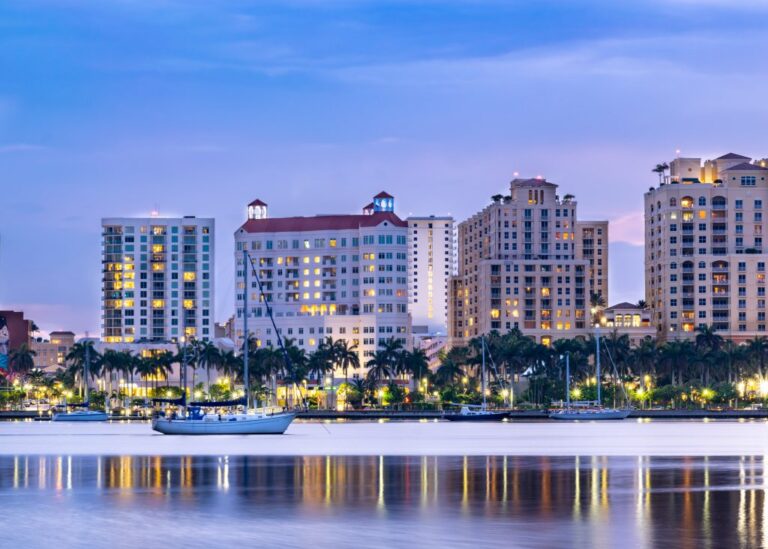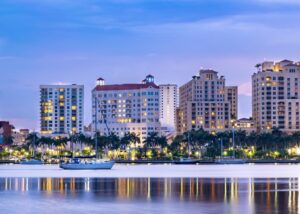 WEST PALM BEACH – PLACES TO VISIT There are 39 cities within Palm Beach County, and West Palm Beach is
Read More »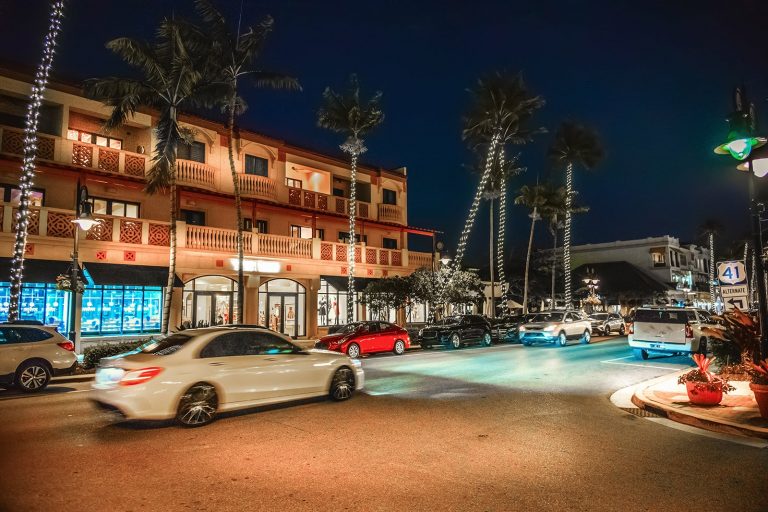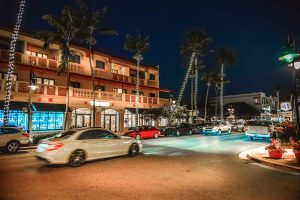 DISNEY WORLD ORLANDO TRIP TIPS Disney World is adored by millions of people around the globe as it is a
Read More »